Baleen is the restaurant in The La

P

laya resort on Gulf

S

hore

Dr.

in North Naples.
Of all the waterfront venues to dine at, this is hands down the best

in Naples.
The view and gulf breezes from the outside dining patio area
are

what really sets this restaurant apart from most others whether it be for lunch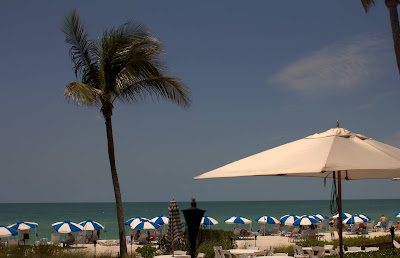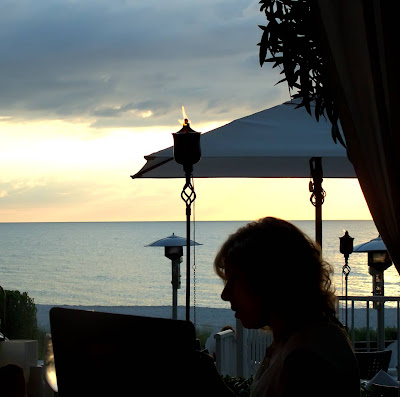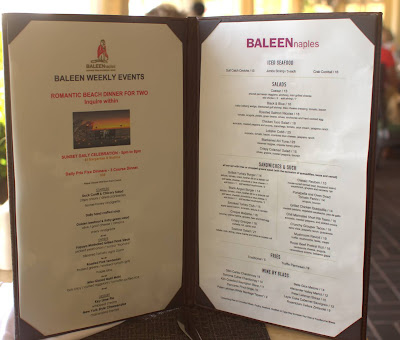 On this day, my dining companion and I decided to go there for lunch. They have a very nice lunch menu

.

If

you look

to

the left of the menu (click on the photo to enlarge) they are promoting a daily 3 course

Prix

F

ixe

dinner menu as a summer special for $38.00, a tremendous value.
For those

residents

that are perennials, summer is the best time to be in town in part because of all the dining specials available

.

I will talk about some of th

ese

in later posts.
After a couple of p
ie

ces of very nice Ciabatta b
read each

,
my dining companion decided on the roasted salmon Nicoise salad,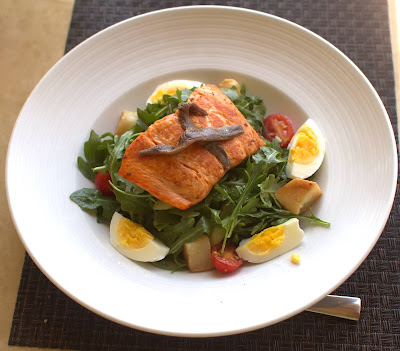 I chose the lobster

Cobb

salad. It comes with about 1/4 lb. of Maine lobster claw meat

.

It

is initially presented

"deconstructed" and my server offered to mix it

together table side for me.
Cobb Salad
I saw many other great looking entrees as well as desserts. I do not have much of a sweet tooth but here are the dessert offerings that day.
Should you decide to eat indoors, they have a lovely dining area
or if you want to forgo food altogether

have your favorite beverage on the patio or at the bar.
Baleen is a great place and I cannot wait to eat here again.
(239)597-3123